Do you want to engage your team? 🏁
Okay, but engaging a team takes more than just goodwill!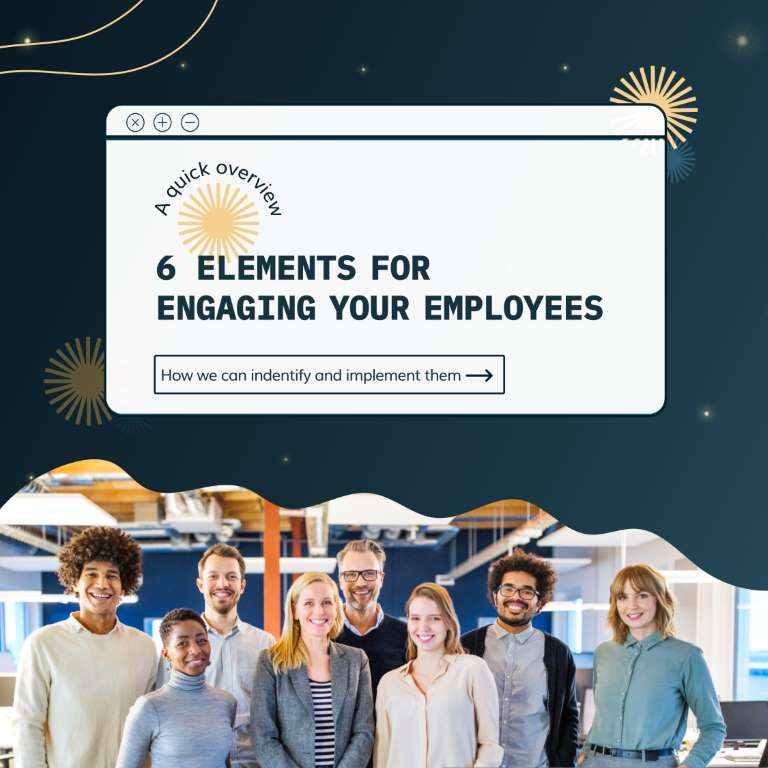 According to the Harvard Business School article : 
Employee engagement is vital to business longevity and success.
Highly engaged employees tend to:
Produce substantially better outcomes at work

Deliver better service to customers and help attract new ones

Remain with their organization longer than their less-engaged colleagues

Experience less burnout in their roles
➡️ Here are six elements for engaging your employees and helping your organization reach its objectives and goals.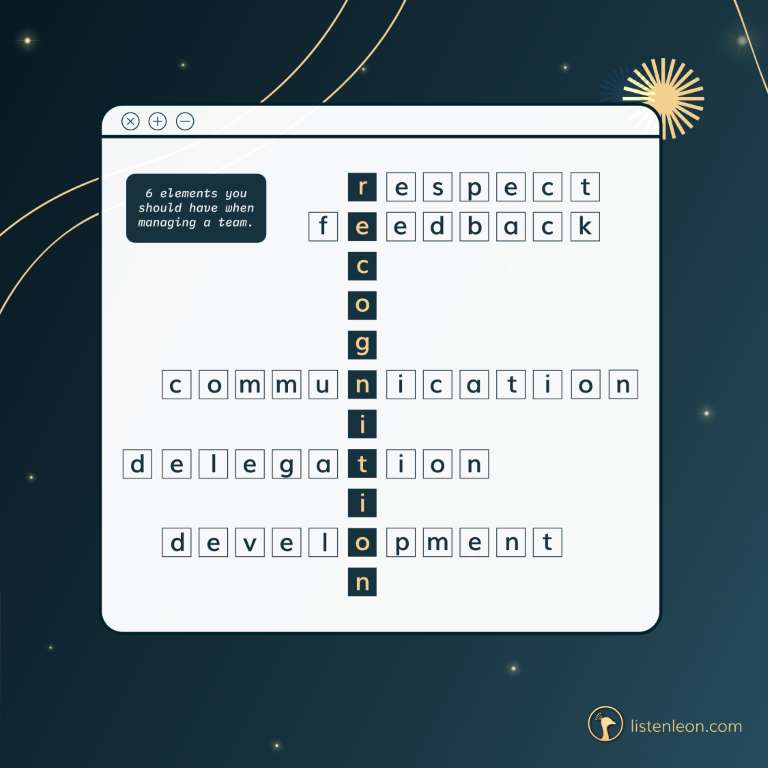 6 elements you should have when managing a team: 
Respect

Feedback

Communication

Delegation

Development

Recognition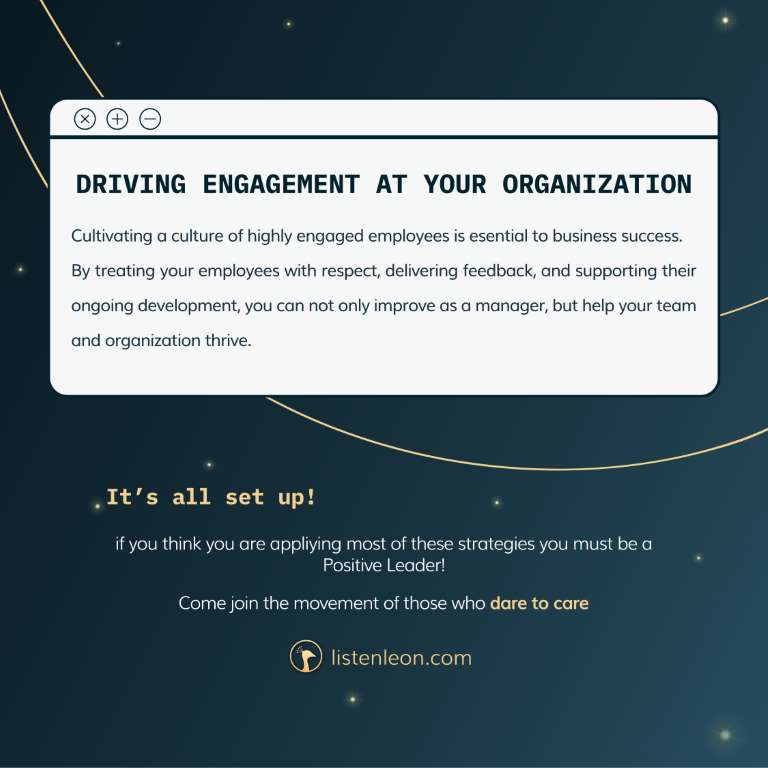 DRIVING ENGAGEMENT AT YOUR ORGANIZATION
Cultivating a culture of highly engaged employees is essential to business success.
By treating your employees with respect, delivering feedback, and supporting their ongoing development, you can not only improve as a manager but help your team and organization thrive.
It's all set up!
If you think you are applying most of these strategies you must be a Positive Leader! 
Come join the movement of those who dare to care.
If you are still curious to discover a little more about the subject, we will leave the link to this interesting article below.
#engagement #motivation  #management #positiveleader #daretocare #goodmanagement #thankyou #listenleon